Foxes, pretty to look at but dangerous and not to be trusted. That's what country folk say, and perhaps they're right because a couple of day ago in Belarus a fox hunter was shot. By a fox.

"A wounded fox shot its would be killer in the Grodno region of Belarus by pulling the trigger on the hunter's gun as the pair scuffled after the man tried to finish the animal off with the butt of the rifle."
He tried to finish it off with the butt of the rifle? Good on the fox for fighting back then.
From the file marked "And you thought you'd heard the last of that" comes a story about the worlds most famous cephalopod. Yes, it's the return of Paul the Octopus! Sort of. His former home in Germany has unveiled plans for a -and I shit you not- "Paul corner where there will be a 6 foot statue of Paul atop a football with a see through centre section to display a golden urn containg his ashes" I'm flabbergasted, really. Not overly tasteful in my opinion, but there you go.
Not Paul, yesterday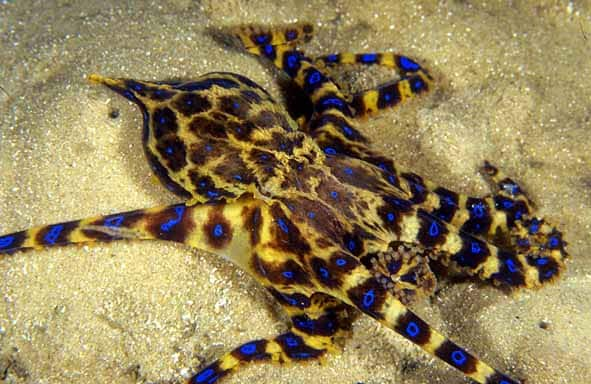 Lastly in this roundup of peculiar animal stories from the darkest corners of the web
comes news from Boston that a cat has been called for jury service. The cats owner wrote to Suffolk superior crown court explaining that the cat was, well, in fact
a cat
, but the court wrote back insisting that Mr. Tabby Sal attend the court as scheduled in March. The website for the US judicial system states that "Jurors are not expected to speak perfect English" That's ok then.