I really want to see Scott Pilgrim vs the World -mainly so I can snigger at Chris Evans' eyebrows, admittedly- however Mrs Rascal is less keen and thinks it might be "silly".
Actually I really wanted to see the new Piranha film, but obviously that will be "silly", so there's even less chance of us seeing that.
"hey baby, check out my eyebrows of doom"
Isn't it a bit strange that Wyclef Jean is recieving death threats for being bold enough to run for president of Haiti? From what I can make out, he only wants to do some good things for his country.
"what? kill me? mais non!"
There's very little mainstream coverage of the Pakistan floods considering the number of people affected is the same as those hit by the Indian Ocean Tsunami of 2004, the Kashmiri earthquake of 2005 and the Haitian earthquake of earlier this year
combined
. I wonder why.......
"Bob-bob-bobbing along....."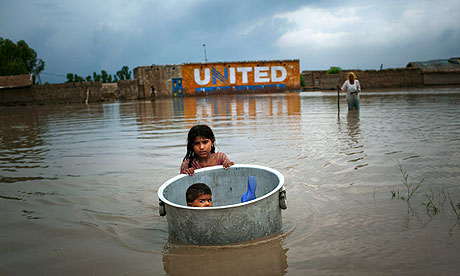 Cheap balsamic vinegar isn't very nice. Sorry, it just isn't-you really get what you pay for with this stuff.
"Don't buy me, I taste like fermented Hippo piss"